Olivia Klopchin was born with a rare condition that resulted in her arm developing excess swelling when she was just a child. Olivia began documenting her journey on TikTok and opened up to her followers about living with her condition. Despite a largely supportive community, Olivia received many mocking comments, but she had the perfect response to shut them down.
She was born with a small bruise that resulted in her arm swelling.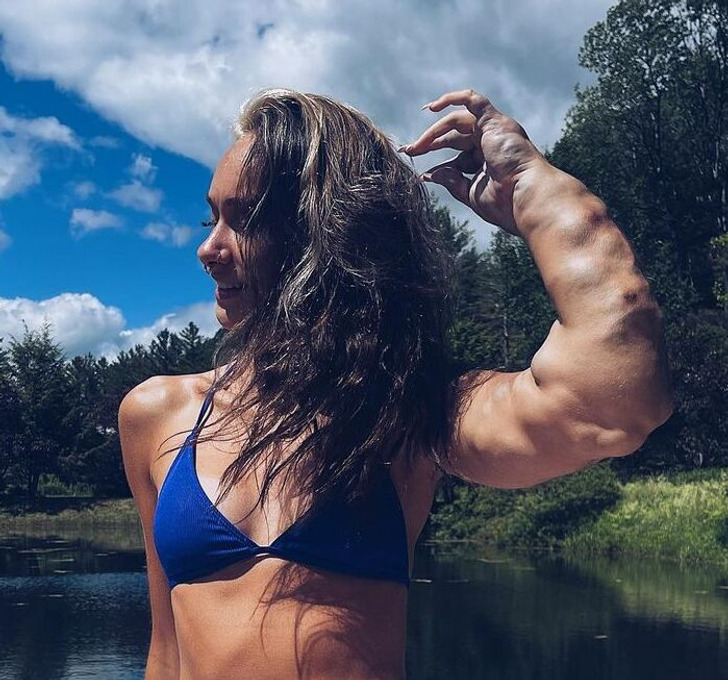 © olivia.klopchin / Instagram
19-year-old Olivia Klopchin garnered a massive TikTok following by showing off her rare birth condition: a swollen arm. When she was born, doctors discovered a small bruise and revealed she had a vascular malformation. This resulted in her arm becoming discolored and swelling to an abnormal size.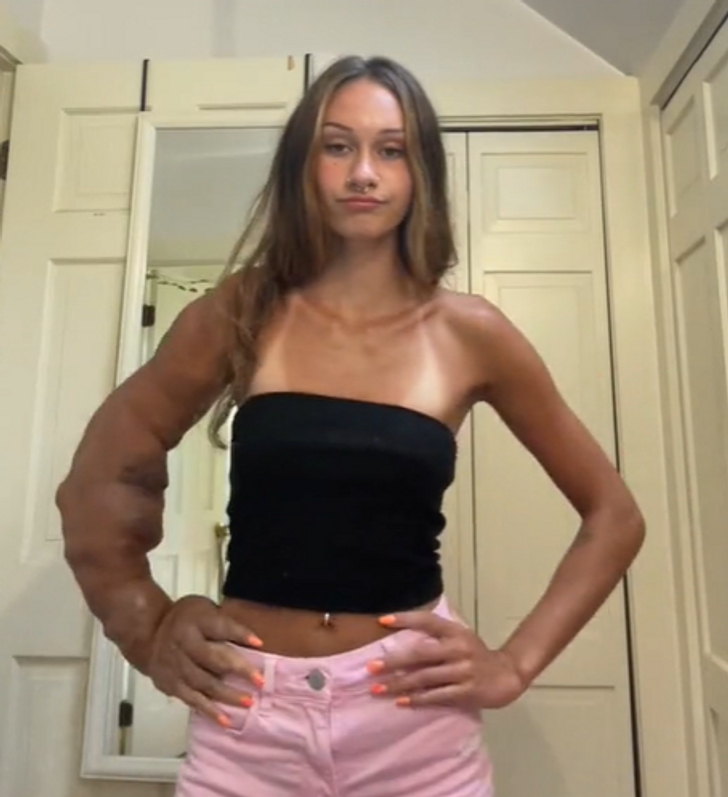 © oliviaklopchin / TikTok
In her TikTok videos, Olivia does not hide her arm; most of her content also revolves around her experiences. "I've definitely had a lot of interesting reactions to my arm on the internet," she said. "Some people are so awesome about it and tell me how beautiful I am and how much they love my confidence."
Olivia documents her experiences on TikTok but receives some negative comments.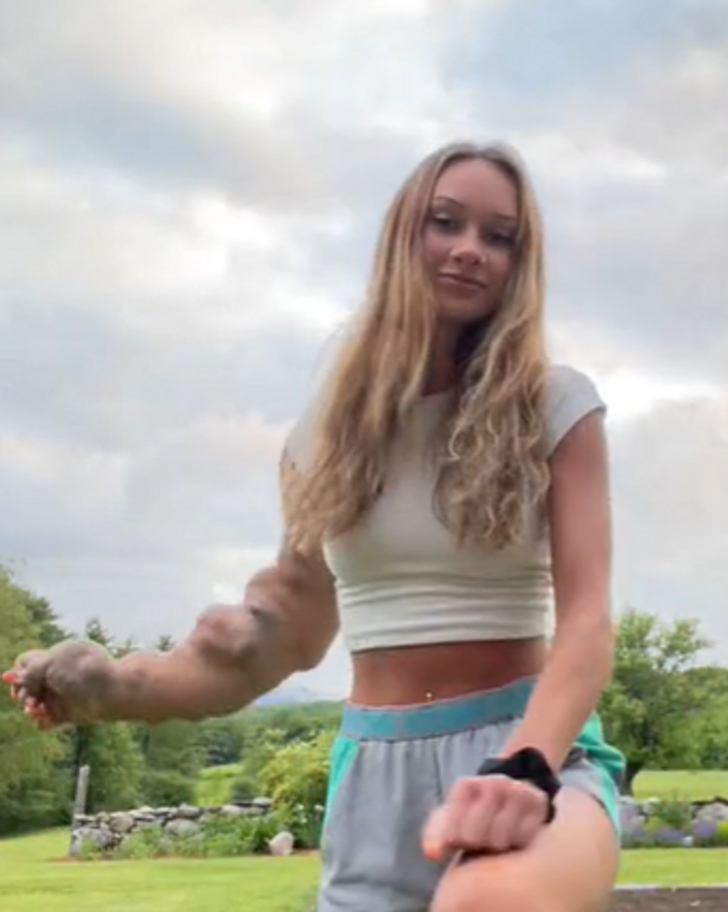 © oliviaklopchin / TikTok
"Of course, I got stares from people, but I understood at a young age that I was different and that people were going to stare and that there was nothing I could do about it." Despite her positive attitude and openness, some cruel comments and jokes have been directed at Olivia regarding her arm, such as comparisons to The Hulk. "Some of the worst things people have said, it's mostly been online," she revealed.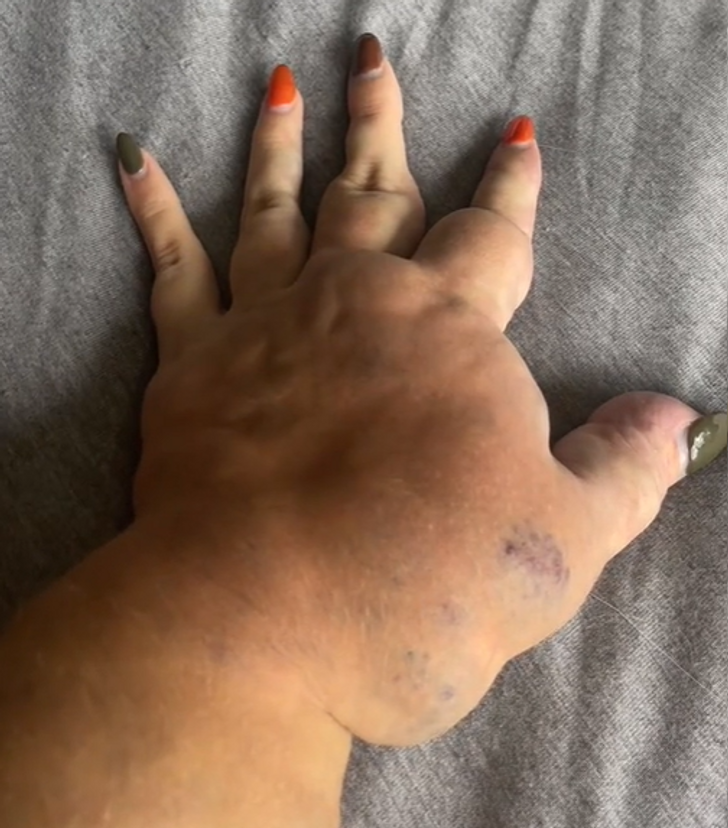 © oliviaklopchin / TikTok
Olivia revealed that others have asked her why she hasn't removed her arm. Despite all this, Olivia jokes about the mocking comments in her TikToks, and many of her supporters have applauded her positive attitude: "So glad I came across your page! My son was born with malformations on his leg! Your videos have relieved us for the future!"
"There's always going to be negative people on the internet — that's something we can't escape."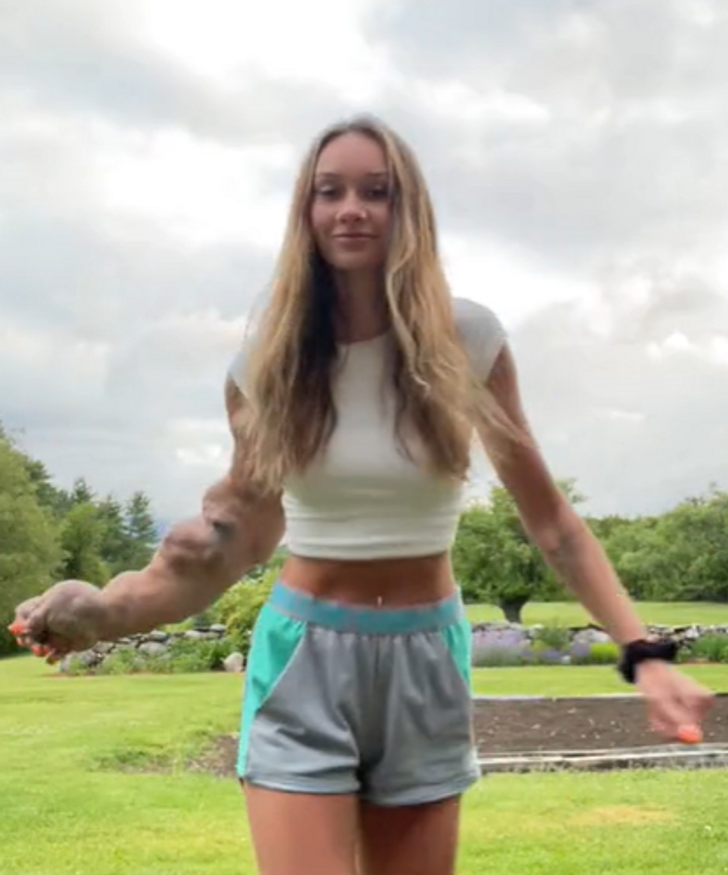 © oliviaklopchin / TikTok
"She always stood up for herself; it's her normal even though it's not everybody else's normal," said Olivia's mother. "I was able to do sports, I would hang out with friends, and my friends would question things about my arm, but I was always open and willing to answer the questions they had," said Olivia. "I am truly thankful that my arm hasn't given me any downsides to life. I could consider the pain a downside, but I choose not to." She continues to raise awareness and remain positive in the face of any mockery.
Looking a bit different from others should only encourage us all to appreciate the variety of beauty in the world. A girl born with a unique facial condition used her platform to educate others and spread positivity as well.
Source: https://brightside.me/articles/a-girl-with-rare-condition-has-the-perfect-response-to-online-trolls-telling-her-she-should-remove-her-arm-814222/